Rackets
We carry a full selection of rackets from top brands like Wilson, Head, Babolat, Yonex, Volkl, and Tecnifibre. With so many to choose from, our Demo Program lets you try before you buy so you'll know you have the right one for your game.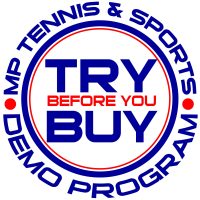 MP Tennis Demo Program
Try before you buy with our demo program.
It's very simple. You can take two at a time and keep them for a week. You bring them back and try new ones. We'll help guide you through the process, helping you narrow your search to the ones that are best for your game. When you find the right one, the $25 demo fee is subtracted from the price.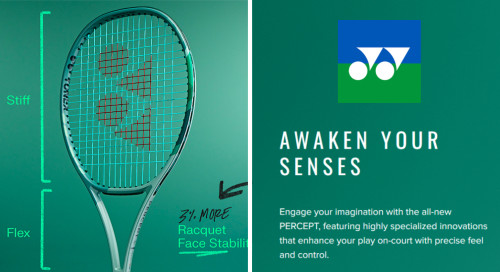 The New Yonex Percept
ACCURATE SENSORY FEEDBACK
The new SERVO FILTER reduces unwanted vibrations while continuing to transmit the essential vibrations that provide valuable feedback about the ball.

STABLE BALL TRAJECTORY
The frame features more layers* of graphite to increase rigidity of the racquet face. This stabilizes the face at impact and brings consistency to desired ball trajectories.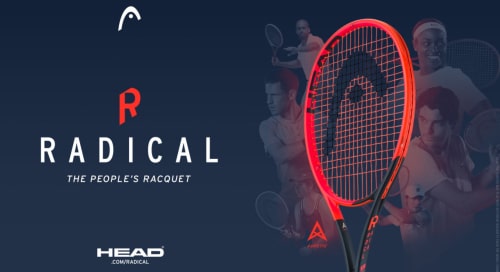 The New Head Radicals
Upgraded with innovative Auxetic technology for sensational impact feel and enhanced playability, the RADICAL offers an ultra-modern blend of power, control and spin. Designed for the versatile, all-court player who loves to mix it up.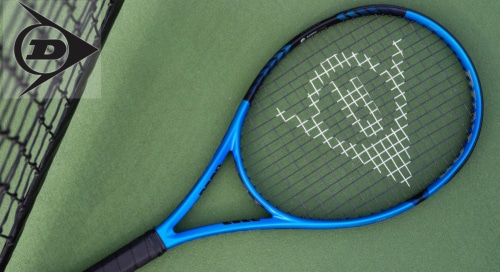 Dunlop FX700
Feel comfortable as you turn up the power. The FX 700 has the largest head in the power series. So, it's comfortable all round, packs plenty of power and is very forgiving. Great if you've got a short to medium swing style, or you're looking to improve your game
The Volkl V-Cell V1 MP
The V-Cell V is an enigma in that it is mysterious, how does it feel so comfortable?
It has the combination of arm protection and playability that plays amazing in the hands of an experienced player, yet still gives great performance to lower-level players. It is a truly unique performance machine

How to Choose A Kid's Racket?
(From Wilson Tennis)
When choosing a tennis racket for your child, the number one concern is finding the correct size. If your young player uses a racket that is too big and heavy, then they are at risk for injury. Despite there not being a drastic increase in weight, the force required to swing a too-big racket is greater and can cause undue stress on the wrist and elbow. On the other hand, if your child uses a racket that is too small, it can stall their progression in the sport.
Unlike adult rackets which are categorized by headsize (the surface area of the string bed), kids' rackets are categorized by length. In general terms, each length corresponds with an age group; however, if your child is either very tall or very short for their age, you will want to take that into account when selecting the correct racket size.
UP TO 8 YEARS OLD
17-inch, 19-inch, and 21-inch rackets are very lightweight and made with young muscles in mind. These rackets all come pre-strung and are recommended based on age and height rather than skill level. The smallest racket Wilson makes is 17 inches and is meant for really young kids, aged 2-3, while the slightly longer 19-inch racket can be used for kids up to 4 years old. The 21-inch is the next size up and is ideal for kids aged 5-6 years and our 23-inch rackets are intended for kids aged 7-8 years old.
Remember to take your under-8 child's height into account when choosing a racket for them. Kids who are tall for their age may want to go up a size, and kids who are shorter will need a shorter racket.
9-10 YEARS OLD
Unlike with 8-and-under's, when choosing a racket for a 9- or 10-year-old, you will want to take skill level and on-court experience into account. Our 25-inch rackets range from recreational and beginner rackets to performance level youth rackets. Performance level 25-inch rackets, like Clash 25 and Ultra 25 v3 are slightly heavier and meant for a more competitive junior player as they are made with the same performance carbon fiber as our full-size adult performance models. If your child is still relatively new to tennis or doesn't play competitively, then they should be fine with a lighter recreational racket.
11+ YEARS OLD
As with the 25-inch rackets, skill level and experience also play a factor when selecting a racket for a slightly older child. Our 26-inch rackets are slightly longer and therefore slightly heavier than the previous frames. They aim to help young players transition slowly and safely toward an eventual adult frame when their height warrants that move. Again, a competitive junior will want to look at our line of junior performance rackets, like the Clash 26, Ultra 26 v3 and Pro Staff 26 v13.
TRANSITIONING TO AN ADULT FRAME
There's no exact formula that determines when it's time for a junior player to transition from youth rackets to an adult racket, but choosing the correct first adult racket can be crucial. Wilson makes several UL (ultra light) models with this type of player in mind. These UL rackets are adult-sized but, as the name suggests, slightly lighter than similar adult-sized frames. Take a look at the Ultra 100UL v3, the Pro Staff 97UL v13, and Clash 100UL.