Helping You Play Better.
At MP Tennis & Sports, that has been our goal for 25 years. Helping you find the racket, paddle or shoes that will have you playing your best, enjoying the game and winning more matches.
No matter your sport. Tennis, pickleball or racquetball, it is all about helping you find the equipment that best fits the way you play. Whether it is trying rackets and paddles before you buy or selecting the string and tension that will have you hitting more winners, it is all about you and your game.
With the MP Tennis Ladder, our county-wide tennis league, we can also help you play more. With over 35,000 matches played in the first thirty-nine seasons, the Ladder has provided players with more matches, more people to play with, and more fun.
We have recently added a new sport to our lineup. Bowling. MP Tennis & Sports can custom drill your bowling ball as well as perform other ball maintenance. We can get you the newest balls, shoes, and accessories from the biggest names in the sport, all at great prices.
Come in and see how we can help you play your best.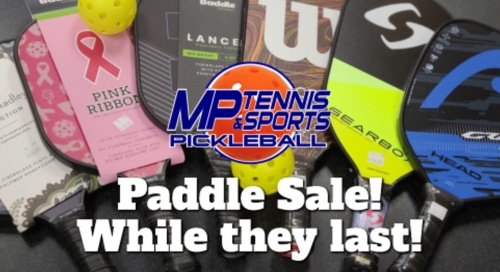 See what's new at MP Tennis & Sports